My sister talked me into re-watching The West Wing on Netflix.  I watched the show when it was on (it premiered in 1999) but I've been thoroughly enjoying my rewatch.  I'm also listening to the West Wing Weekly podcast, which discusses each episode one at a time.
Here are the reasons you should be watching the West Wing (and listening to the podcast):
The writing.  This show was written by Aaron Sorkin (the first four seasons, anyway).  Aaron Sorkin could write a show with people reading the phone book and I would watch.  He's that good a writer.  The dialogue on this show is so quick, witty and smart.
The cast.  This show was so incredibly well cast.  My sister met Martin Sheen and I asked her if she called him President Bartlet.  He was one of the BEST fictional presidents ever.  The rest of the cast, John Spencer, Rob Lowe, Bradley Whitford, Alison Janney and Richard Schiff were amazing and won several Emmys between them. So good.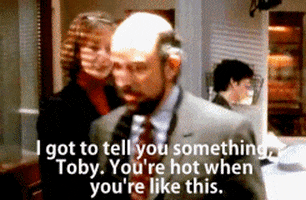 The relevance to today's climate in government.  I'm sure a lot of this isn't real, but a lot of these things depicted in the show are based on real life events.  They even declared in season 1 that "the internet isn't going away" and "data security is going to be a big issue in the future".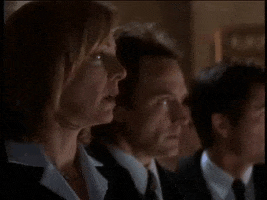 The "Walk and Talk".  The West Wing perfected the "walk and talk", where characters walk and talk while being filmed.  It happened multiple times per episode.  One of my favorite parts of the show.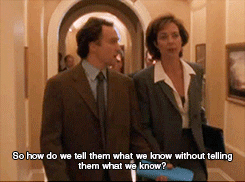 Overall, this is a phenomenal show that I would highly recommend to everyone and anyone.  It will take some time to watch, as it's an hour long show (43 minutes on Netflix).
Happy watching.